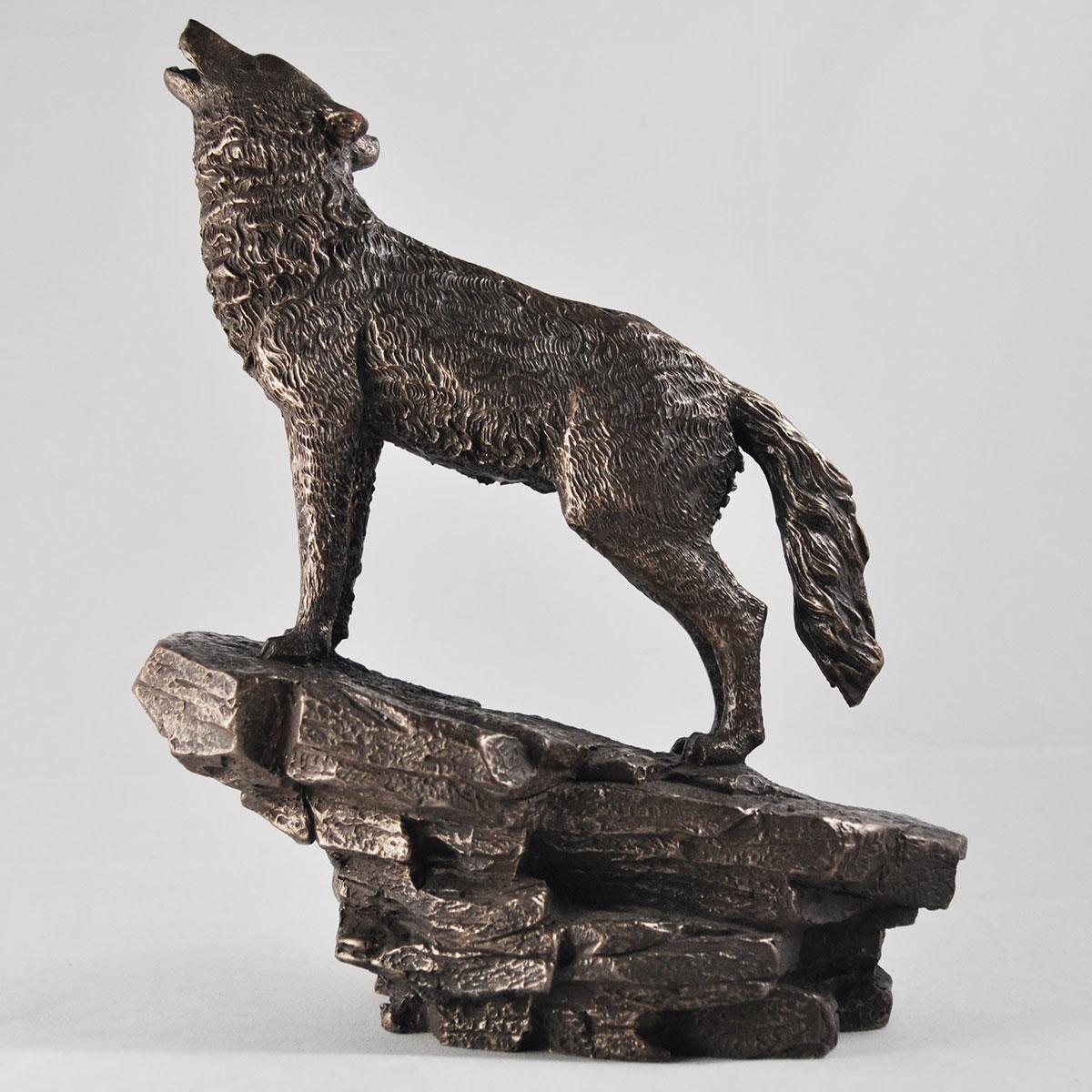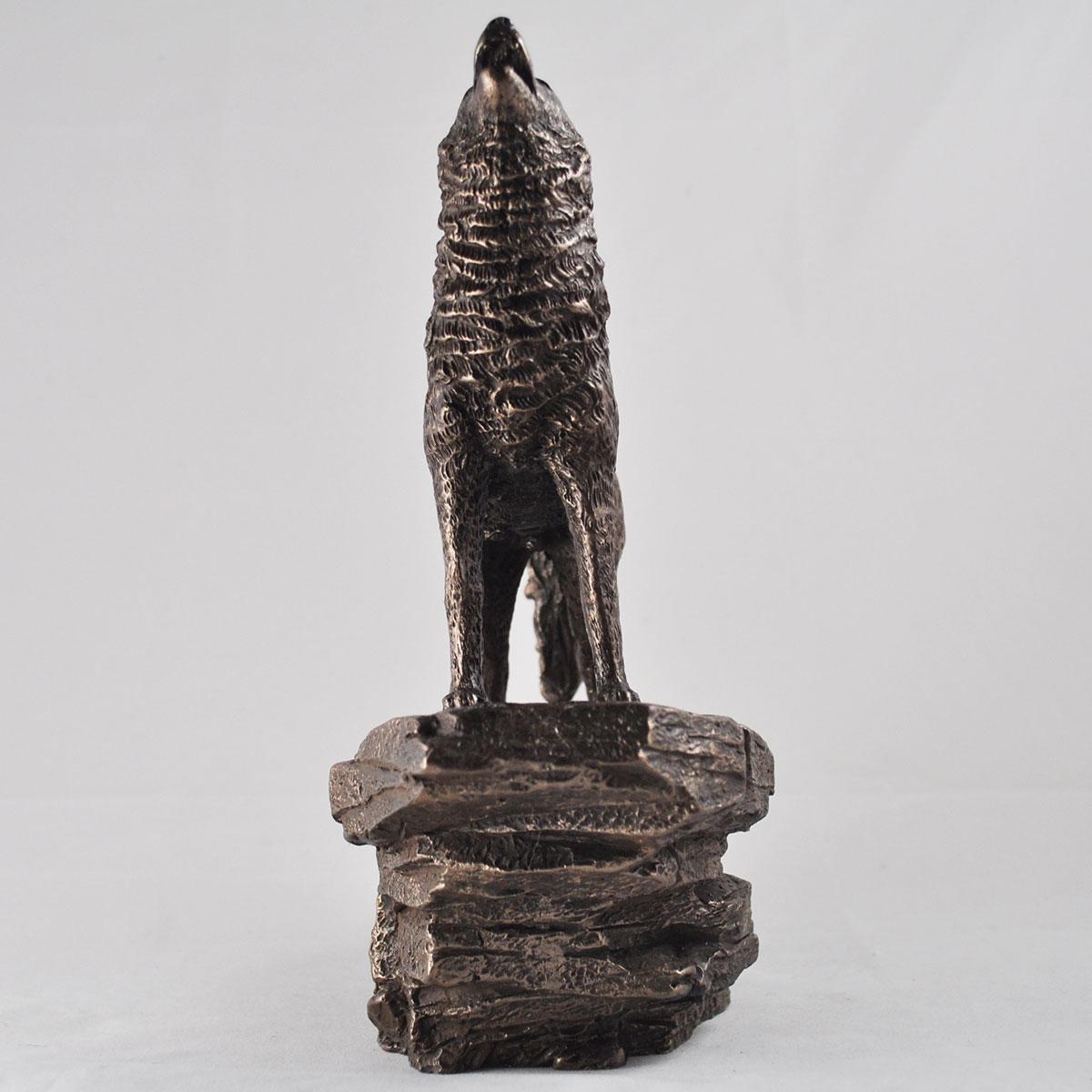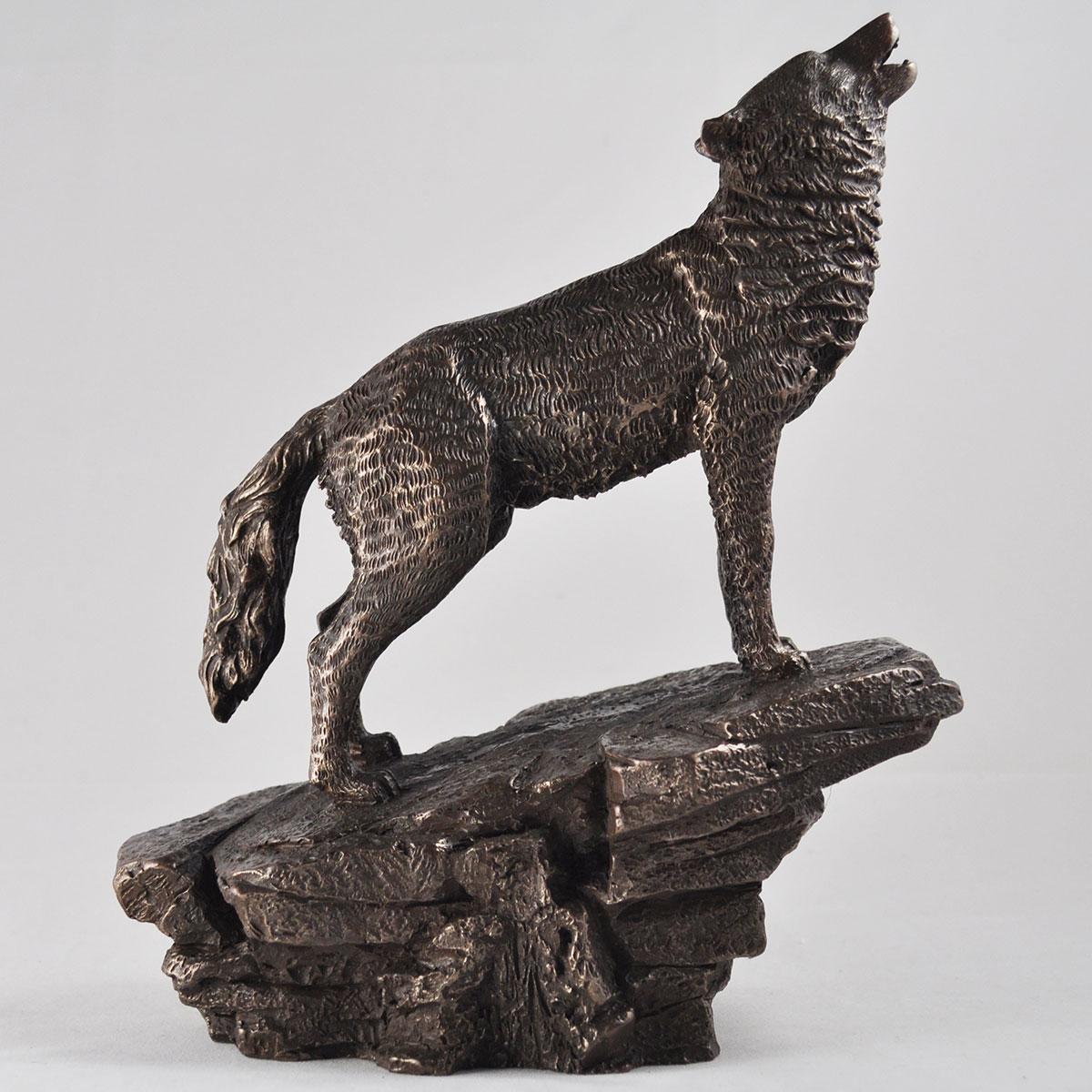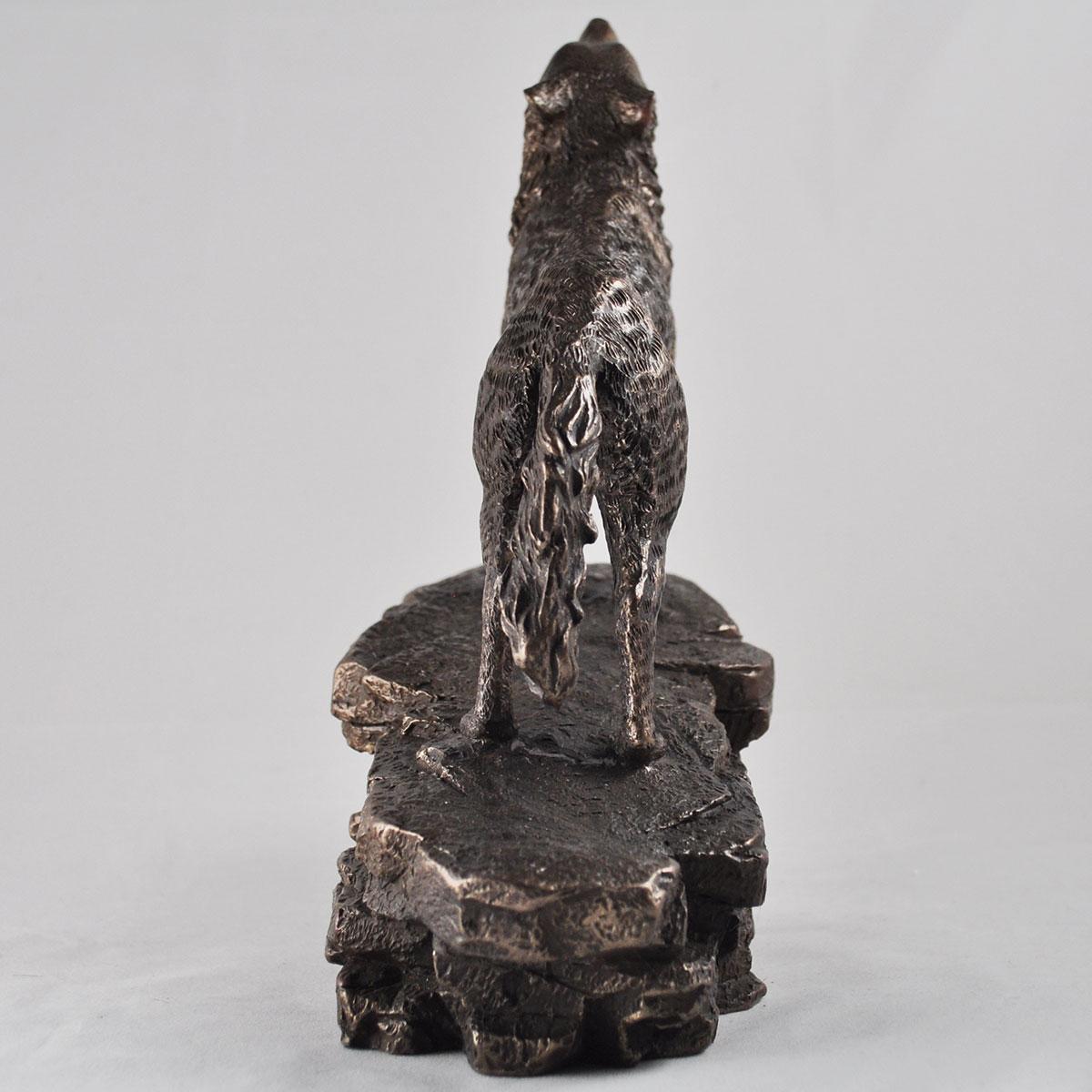 WOLF, COLD CAST BRONZE SCULPTURE BY BEAUCHAMP BRONZE
Howling Wolf, in cold cast bronze. Designed by Beauchamp Bronze, this howling wolf is elegant and chilling and would be a great addition to any home. The detail and craftsmanship is truly superb.
WHAT ARE COLD CAST BRONZE SCULPTURES?
"Cold Cast Bronze" is a technique used for making sculptures, it involves blending bronze powders with a specially formulated resin to produce a material which is applied to the interior of a silicone mould. The mould is then filled with a blend of resin and bronze metal powder, the sculpture is then left to set. The finished item has the same appealing look of a bronze sculpture, a cool feel and is weighted. All in all, a cold cast bronze sculpture is a piece of art produced for a fraction of the cost of solid bronze but still carrying the same incredible detail and design. All of our bronze sculptures and figures are produced this way.
SPECIFICATIONS
| | |
| --- | --- |
| Weight | 1.3kg |
| Depth | 10cm |
| Width | 18cm |
| Height | 22cm |
| Colour | Bronze |
| Packaging | Brown Box with Polyfoam |
| Material | Cold Cast Bronze |
Code:
SPECIFICATIONS Weight 1.3kg Depth 10cm Width 18cm Height 22cm Colour Bronze Packaging Brown Box with Polyfoam Material Cold Cast